By Matt Turer — mturer@ky3.com
@MattTurer
In a year that saw three area teams make runs to the final four and two face off for a state title in Strafford and Purdy, it wasn't exactly hard to find candidates for the 2017 All-O-Zone Spring Softball Team. But even with all the possibilities, the best still rose to the top. The format below is the same that I used back in the fall, with the addition of an O-Zone Player of the Year. Congratulations to all on their great seasons!
The All O-Zone Spring Softball selections are split up as follows (and listed in alphabetical order): one catcher (1 honorable mention), four infielders (4 honorable mentions), three outfielders (2 honorable mentions), one utility player (2 honorable mentions), five pitchers (2 honorable mentions). Plus, one Player of the Year.
We now present OzarksSportsZone.com's 2017 All O-Zone Spring Softball Team: this year's top players on the softball diamond.
All-O-Zone Catcher
Ali Raley, Pierce City, Junior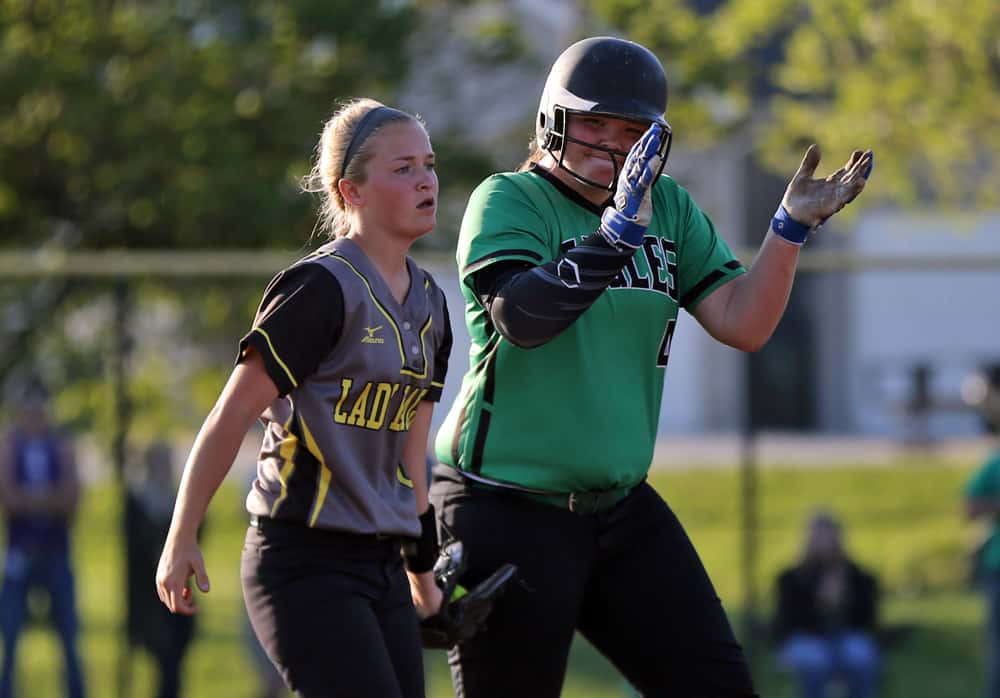 .617 AVG, 23 2B, 6 3B, 10 HR, 34 R, 57 RBI, 6 SB, 2.083 OPS
The best bat in the Ozarks this spring was Ali Raley. The junior backstop and first-team all-stater is a threat at the plate regardless of who's on the mound (she singled and doubled off Purdy's Hallie Henderson in the quarterfinals). Raley finished the season with 39 extra-base hits in 27 games. Those power numbers and her .617 average helped bolster an area-high 2.083 OPS. She led all batters in the region in doubles (23), homers (10) and RBIs (57).
Honorable Mention: Allison Nolan, Clever, Senior (.551 AVG, 11 2B, 5 3B, 7 HR, 37 R, 36 RBI, 1.774 OPS)
All-O-Zone Infield
Jaden Box, Blue Eye, Senior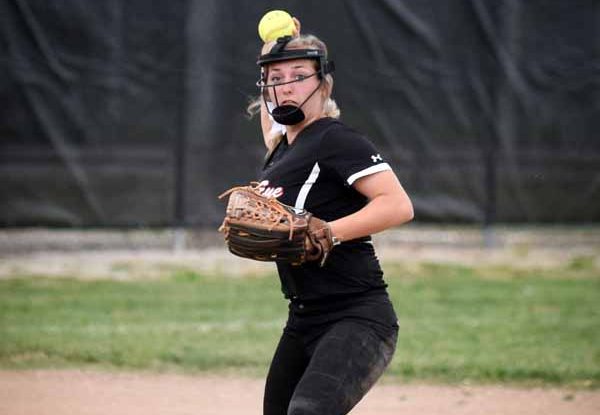 .612 AVG, 9 2B, 2 3B, 4 HR, 23 R, 24 RBI, 1.811 OPS, 12 SB
The only group more pleased by Jaden Box's senior-year numbers than her coaches and teammates at Blue Eye is probably her future coaches and teammates at Park University. Blue Eye's senior shortstop and team captain finished her career by putting up a .612 average at the plate and a 1.811 OPS with 15 extra-base hits, good enough for an all-region selection in addition to a spot on the All-SWCL First Team. Box flashed some speed as well, swiping 12 bags. She helped Blue Eye to eight wins this season.
Alane Cordray, Mount Vernon, Junior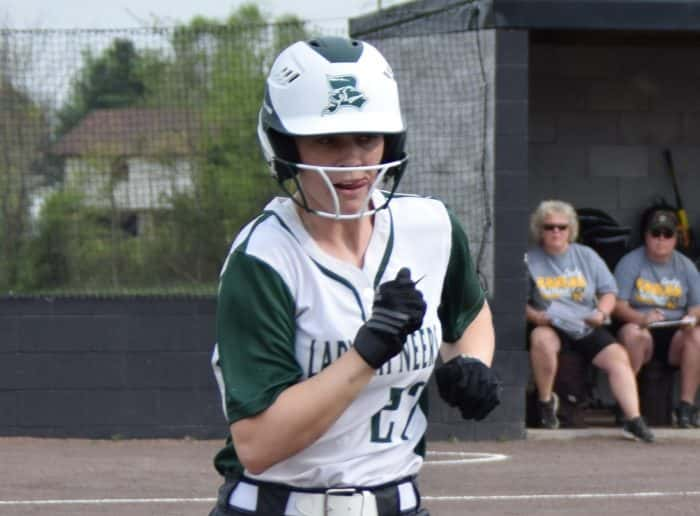 .526 AVG, 12 2B, 4 3B, 1 HR, 47 R, 24 RBI, 17 SB
Cordray is fast, experienced, and not done yet. Still just a junior, the 2016 Mt. Vernon state-championship member earned an all-state selection this season thanks to a .526 average, 17 steals and a huge number of runs scored at 47. The Mountaineers went through a bit of a rebuild this year but Cordray was still part of a good returning group that brought them within a 6-5 loss to Pierce City of another district title.
Morgan Hull, Mt. Vernon, Senior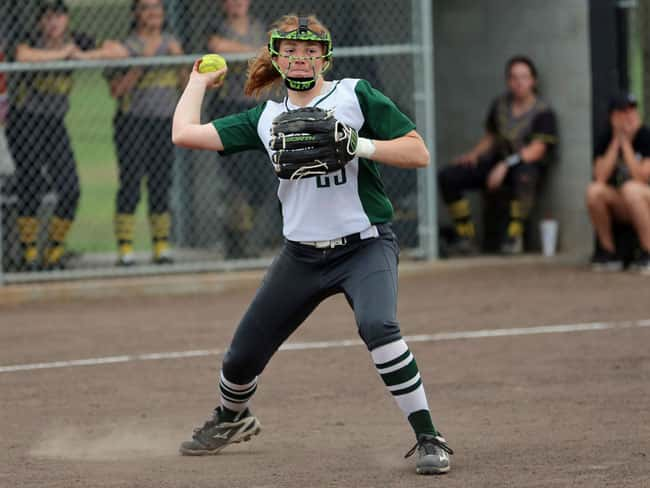 .558 AVG, 15 2B, 4 3B, 4 HR, 43 RBI, 34 R
Alongside Cordray, Hull pushed Mt. Vernon to a 14-13 record and nearly another district title. Hull's numbers at the plate (not at all surprising) speak for themselves as to why she's on this list and why she earned a First Team All-State selection at the utility spot. The senior powered her way to 23 extra-base hits (backed by 15 doubles) and 43 RBIs behind a .558 average. Primarily an infielder up to this season (and the reason why she's in the infielder category), Hull was moved to full-time starter on the mound for the Mountaineers this season, turning in a 3.98 ERA, 84 strikeouts and a 13-13 record.
Peyton Kisling, Sarcoxie, Sophomore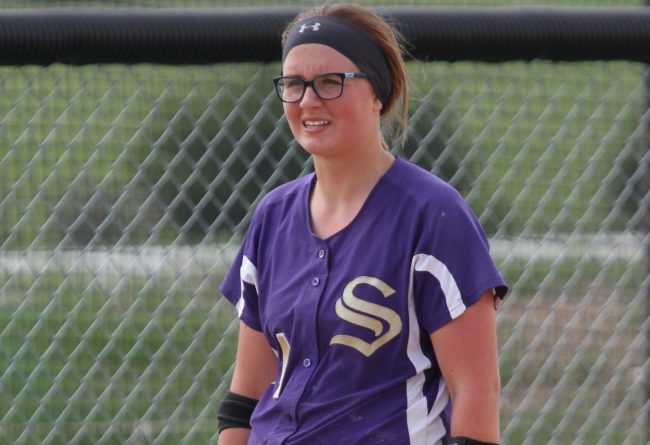 .532 AVG, 12 2B, 1 3B, 9 HR, 30 R, 36 RBI, 1.812 OPS
Kisling's nine dingers as a sophomore are scary. That total was second in the area for spring softballers and great news for the continued growth of Dale Young's program in Sarcoxie after a 13-win season that likely left the still-young group wanting more (and knowing they're capable of it). Kisling was somehow not elected to an all-region roster, but her numbers were deserving of it.
Honorable Mention: MaKenzie Gardner, Mountain Grove, Senior (.422 AVG, 9 2B, 3 3B, 5 HR, 27 R, 28 RBI, 1.391 OPS, 16 SB)
Honorable Mention: Mallory Gazaway, Liberal, Sophomore (.521 AVG, 16 2B, 3 3B, 3 HR, 38 R, 28 RBI, 15 SB, 1.563 OPS)
Honorable Mention: Sami House, Purdy, Senior (.425 AVG, 13 2B, 5 3B, 2 HR, 40 R, 26 RBI, 9 SB, 1.282 OPS)
Honorable Mention: Rilie Vote, Strafford, Senior (.400 AVG, 10 2B, 2 3B, 6 HR, 40 R, 21 RBI, 16 SB, 1.216 OPS)
All-O-Zone Outfield
Rion Boyd, Purdy, Senior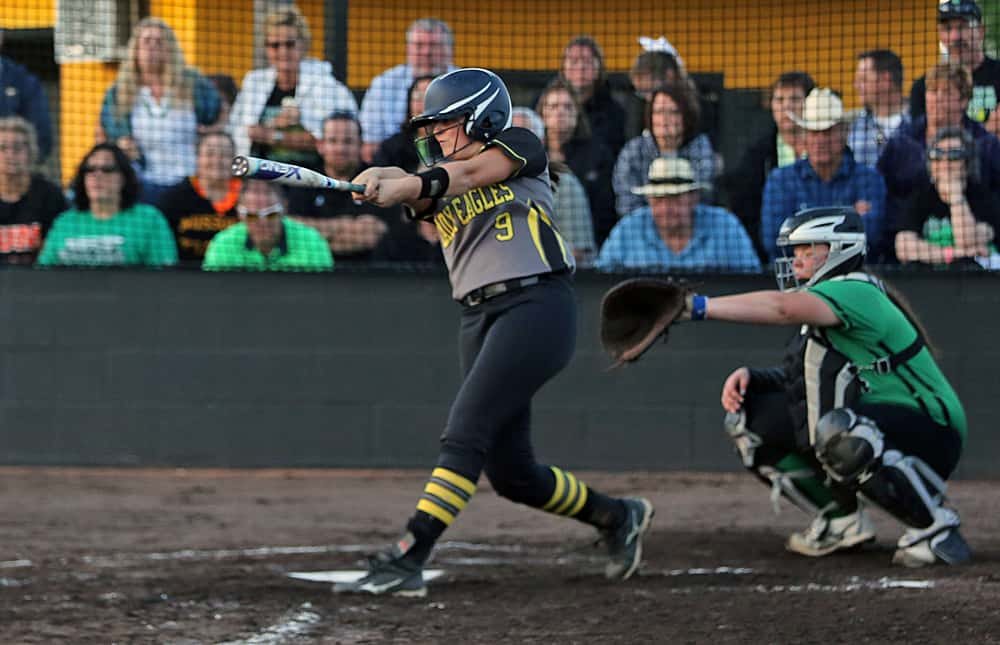 .551 AVG, 14 2B, 7 3B, 2 HR, 43 R, 41 RBI, 21 SB, 1.537 OPS
Boyd is so fun to watch. The Purdy senior center fielder commanded her position better than most in spring softball. (And it's not often you see a talent like Boyd playing the outfield at all at this level, whether it's spring or fall). A First Team All-State selection, Boyd hit an area-best seven triples this season as a part of 23 extra-base hits. But what makes her so good is that balance of power, contact and speed. Boyd finished the season with a .551 average and 1.537 OPS while scoring 43 runs and stealing 21 bases, in addition to making some big plays in center. Missouri Southern has a good one coming in this fall, not just at the plate and in the field but in the dugout as well.
Kayley Frank, Strafford, Sophomore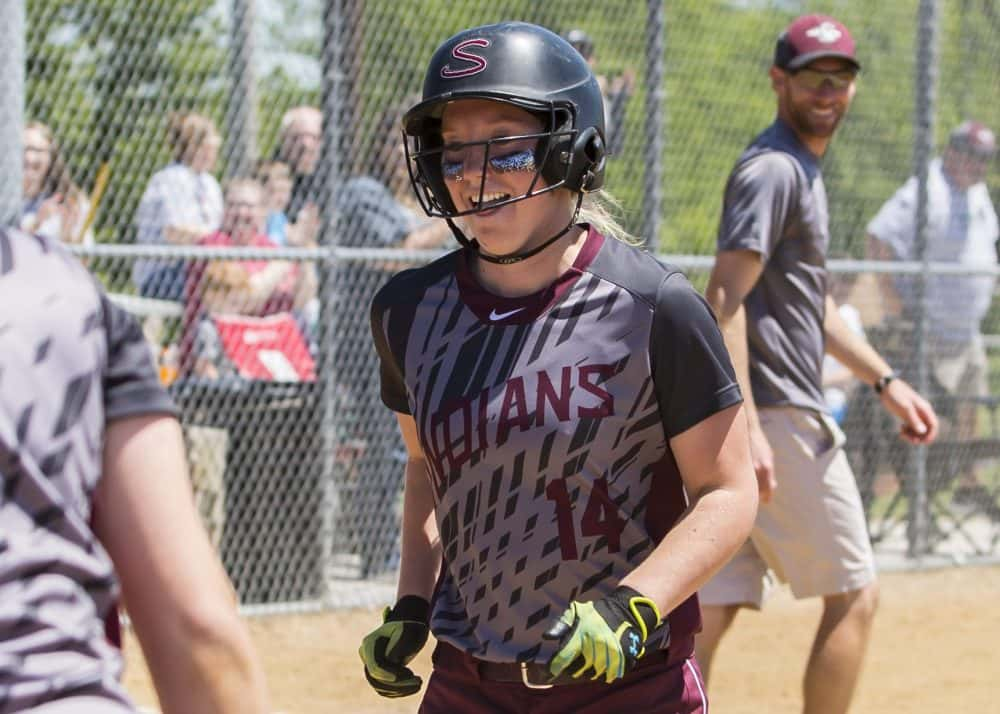 .351 AVG, 6 2B, 4 3B, 2 HR, 23 R, 21 RBI, 1.029 OPS, 7 SB
Frank pulled in a First Team All-State selection this spring thanks to a good season at the plate and for her defense in the outfield. She hustled down four triples at the plate this year and finished with a 1.029 OPS. Part of a deep Strafford state-championship lineup, her numbers will only get better over the next two years.
Abi Menzies, Clever, Sophomore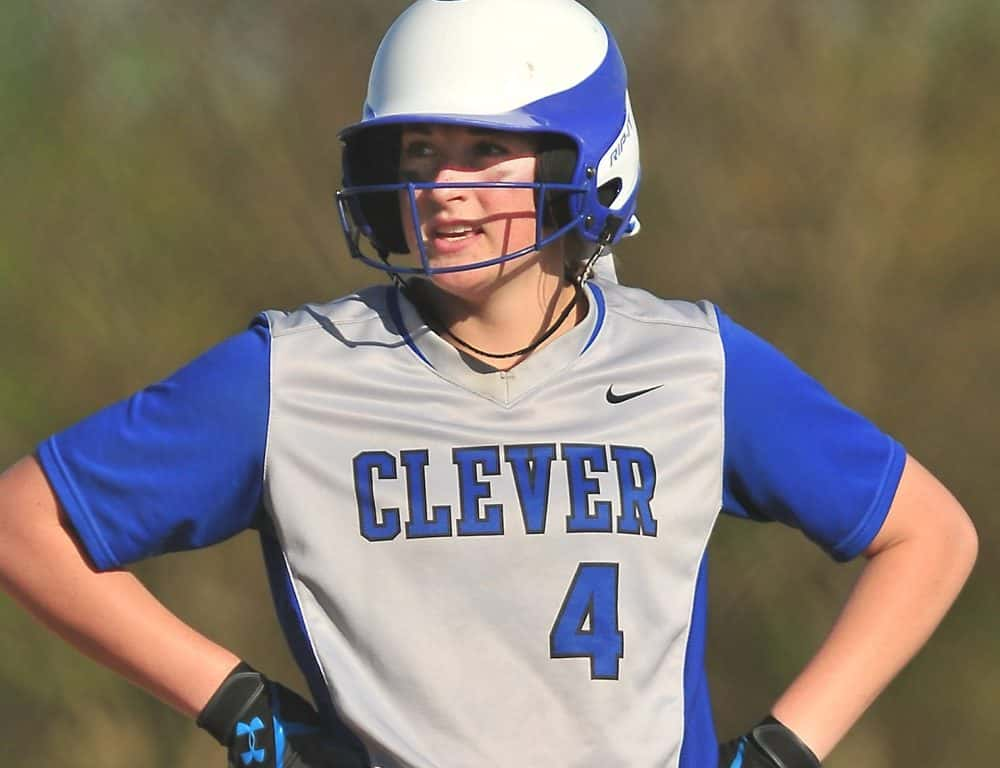 .459 AVG, 6 2B, 5 3B, 1 HR, 23 R, 13 RBI, 1.325 OPS
Game in and game out, Clever put forward one of the most potent lineups in the Ozarks this season. If it wasn't for a late-season injury to the heart of that order (Emily Mendenhall), they could have made some noise in the postseason. The younger Menzies was a big part of that and proved her freshman year (.429 AVG) wasn't a fluke. Menzies finished the season with five triples, which was one of the higher totals in the region. Her 1.325 OPS was one of the top totals for area outfielders and should continue to rise as her power improves.
Honorable Mention: Emily Beal, Couch, Senior (.756 AVG, 15 RBI, 15 SB)
Honorable Mention: Presley Floyd, Strafford, Junior (.346 AVG, 7 2B, 1 3B, 1 HR, 24 R, 31 RBI, .920 OPS, 7 SB)
All-O-Zone Utility
Emily Mendenhall, Clever, Senior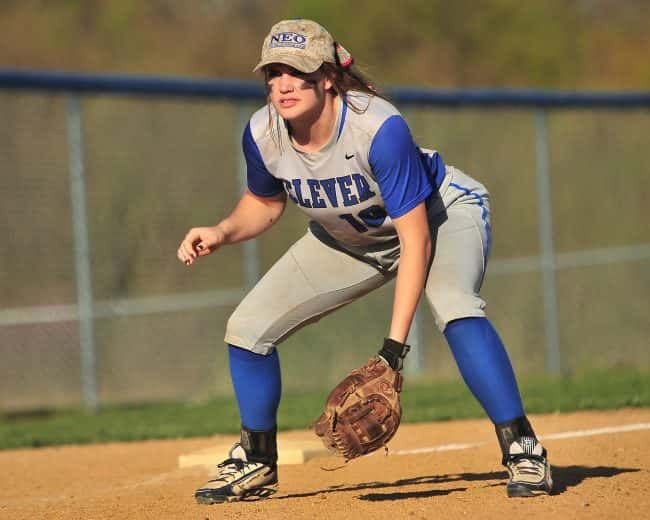 Batting: .667 AVG, 9 2B, 2 3B, 2 HR, 36 R, 23 RBI, 1.689 OPS
Pitching: 10-1, 83.1 IP, 114 K, 3.28 ERA
Coming into 2017, Emily Mendenhall was already good. We knew she could hit (.441 AVG as a junior). Then this year happened. Mendenhall went out and hit .667 with 13 extra-base hits and a 1.689 OPS. Meaning yes, she upped her average over 200 points! (That's good news for Northeastern Oklahoma, where she'll be playing next season). Mendenhall was good on the mound as well this season, finishing 10-1 while striking out 114 in 83 1/3 innings. Those numbers at the plate and on the mound turned themselves into a Second Team All-State selection at pitcher and an SWCL Conference MVP award. Sadly, Mendenhall's season ended with an injury against Fair Grove on April 24. The Jays were 13-4 before her injury but 1-3 after. She'll be missed at Clever.
Honorable Mention: Marissa Hunsperger, Koshkonong, Sophomore (.620 AVG, 3 HR, 19 RBI, 14 SB/8-4, 123 K, 35 BB)
Honorable Mention: Lindsey Rightnowar, Winona, Sophomore (.603 AVG, 11 2B, 1 3B, 34 R, 27 RBI, 1.476 OPS, 0 Ks/10-6, 103.1 IP, 74 K)
All-O-Zone Pitchers
Ragan Blinzler, Pierce City, Junior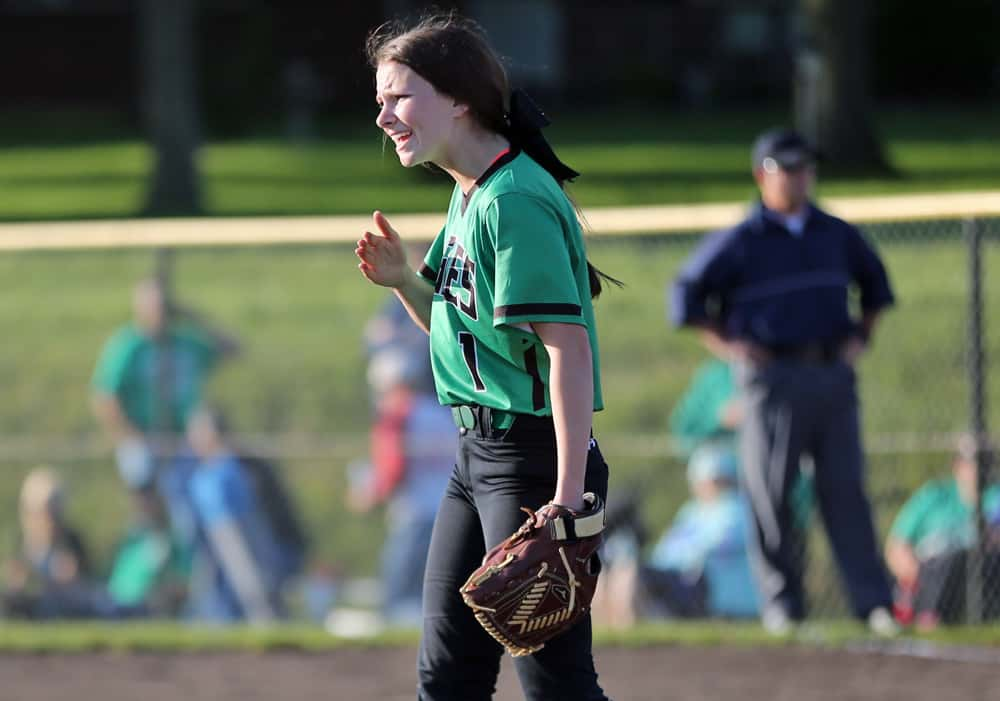 Pitching: 21-4, 146.1 IP, 185 K, 2.01 ERA, 1.06 WHIP
Batting: .464 AVG, 12 2B, 4 3B, 2 HR, 39 R, 15 RBI, 1.447 OPS, 27 SB
Pierce City is losing head coach Kacy Whitley and a good group of seniors, but with Ragan Blinzler and Ali Raley (All-O-Zone catcher) coming back, this is still going to be one of the top teams in the Ozarks nine months from now. Blinzler is one of the scrappiest and well-rounded athletes in the sport and, like a few of the pitchers here, could have been All-O-Zone even without the pitching numbers. She pushed Pierce City all the way to a state quarterfinals berth this year behind a 2.01 ERA, 1.06 WHIP and 185 strikeouts in 146 1/3 innings while knocking 18 extra-base hits and stealing 27 bases with a .464 average at the plate.
Delanie Freeze, Liberal, Junior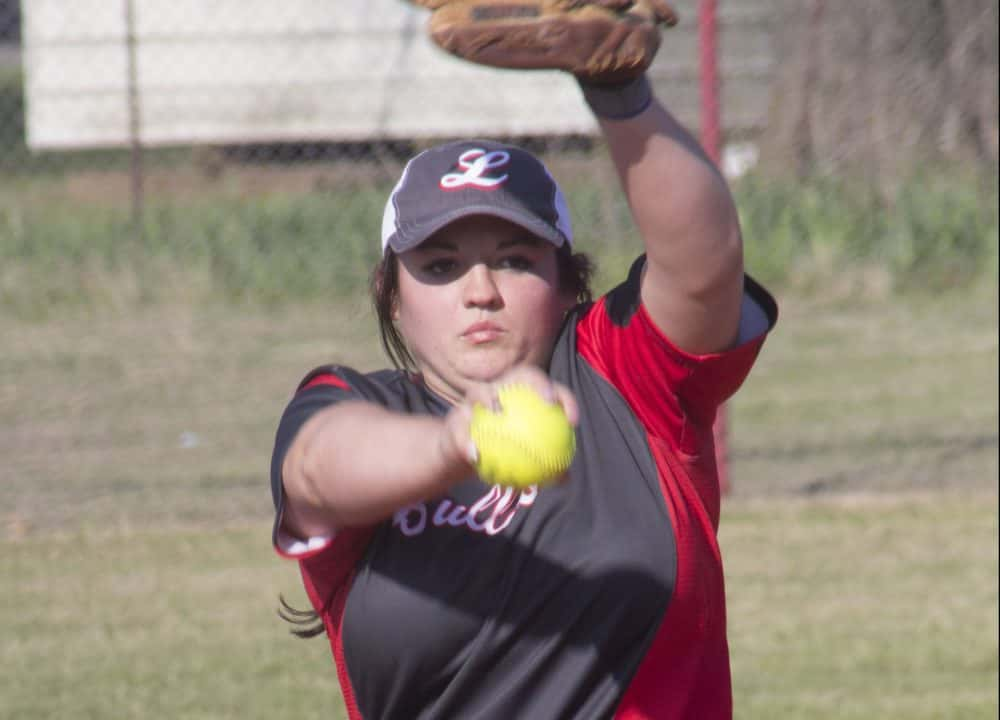 Pitching: 18-4, 130.1 IP, 251 K, 1.66 ERA, 0.84 WHIP
Batting: .348 AVG, 6 2B, 8 HR, 12 R, 30 RBI, 1.260 OPS)
Freeze cemented herself as one of the best (if not THE best) power pitchers in spring softball. Setting down 251 batters in 130 1/3 innings will do that. As if the strikeout numbers aren't good enough on their own, Freeze finished the season with a 1.66 ERA and 0.84 WHIP. All of that turned itself into an 18-4 record on the mound and a 21-4-1 record for Liberal, which won a district title before falling to Ragan Blinzler and Pierce City 2-0 in sectionals. Freeze was a big power threat at the plate, smacking eight home runs.
Hallie Henderson, Purdy, Junior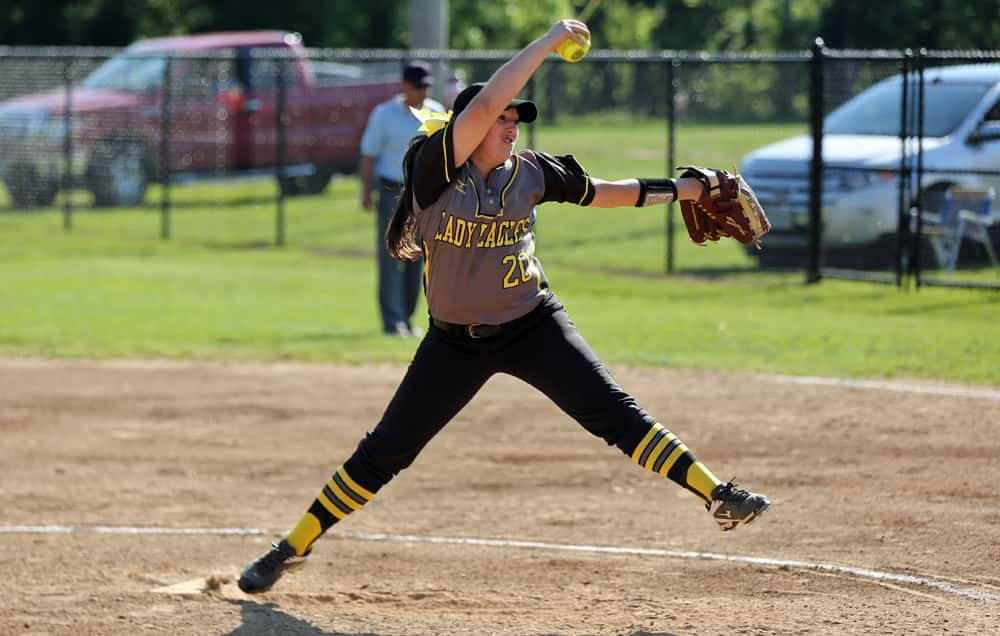 Pitching: 24-2, 145.2 IP, 252 K, 0.96 ERA, 0.56 WHIP
Batting: .470 AVG, 13 2B, 1 3B, 2 HR, 43 R, 22 RBI, 1.292 OPS, 11 SB
Hallie Henderson came into 2017 as a very good pitcher after a 1.28 ERA and 89 strikeouts in 82 innings as a sophomore. Her growth from that point to this one made her an elite pitcher in the sport, regardless of season. Henderson struck out 252 batters in 145 2/3 innings this spring, nearly tripling her strikeout total from her sophomore year. She finished with a 0.96 ERA that probably should have been lower with her 0.56 WHIP, which essentially means that over a hypothetical seven-inning game (which Purdy played very few of) just four total baserunners would have reached against Henderson—and that's rounding up. That performance on the mound (including a no-hitter in the state semifinals against then-undefeated Lincoln) led Purdy all the way to the state-title game, where they fell 3-0 to Strafford. Henderson was good at the plate as well. Hitting in the middle of Purdy's potent lineup, she finished with a .470 average, 16 extra-base hits, 43 runs and a 1.292 OPS. So. Good.
Zoey Mullings, Strafford, Junior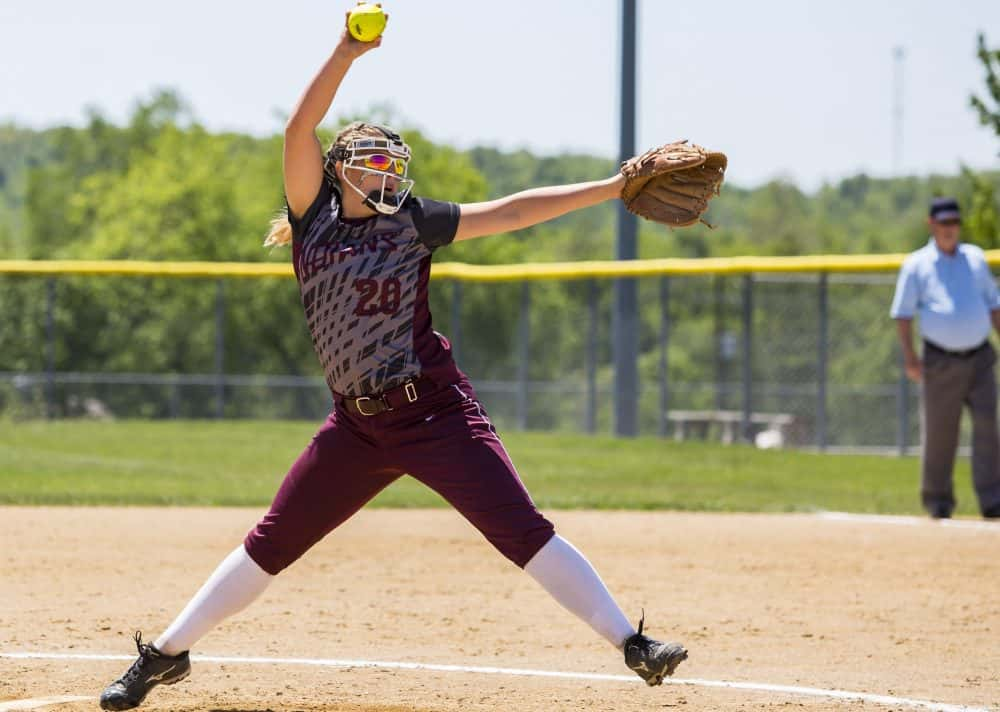 Pitching: 16-1, 95.0 IP, 112 K, 1.55 ERA, 0.90 WHIP
Batting: .462 AVG, 15 2B, 2 3B, 3 HR, 35 R, 31 RBI, 1.360 OPS, 7 SB)
No, Zoey Mullings didn't finish with 200+ strikeouts. No, she didn't have a sub-1.00 ERA. But there's a reason for that, and it doesn't really matter, but we'll talk about it anyway. Mullings got off to a bit of a slow start this year after making a quick turnaround from being a starter on Strafford's undefeated state-championship girls basketball team to the ace on Strafford's state championship softball team over the course of about three days. So, Alissa Collette split some time with Mullings on the mound (and pitched like a No. 1 at times) while Mullings got up to speed. When she did though, Strafford was unbeatable, and Mullings was nearly unhittable. Nothing proved that more than what Mullings did in the tournament, tossing shutouts against West County in the quarterfinals, Kennett in the semifinals and Purdy in the championship. (Mullings was the only pitcher all season to shutout Purdy). There's something different about Mullings in big games. She has a killer instinct of sorts and it's great to watch. As good as she is on the mound, she's nearly as good with the bat. The junior hit .462 with 20 extra-base hits and a 1.360 OPS.
Sloan Swearngin, Lincoln, Senior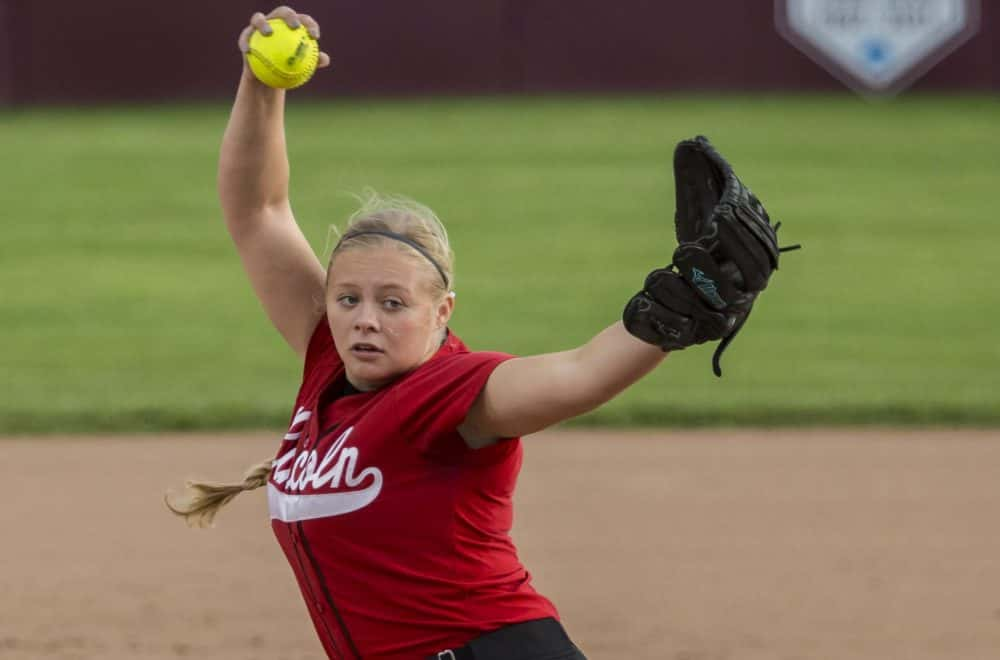 Pitching: 21-1, 118.0 IP, 222 K, 0.66 ERA, 0.65 WHIP
Batting: .567 AVG, 6 2B, 6 3B, 1 HR, 33 R, 44 RBI, 1.489 OPS
Swearngin led Lincoln to a third-place finish at state this year thanks to the most dominant season of her memorable career with the Cardinals (over 700 career strikeouts). Lincoln's ace struck out 222 batters over 118 innings and posted a 0.66 ERA and 0.65 WHIP as a senior. Up until a 3-0 loss to Purdy (a game in which all three runs scored were unearned), Swearngin and Lincoln were undefeated. (The Cardinals ultimately finished 22-1 after beating Kennett 8-6 in the third-place game). A big reason Lincoln went so deep in the tournament was her performance on the mound as well as what she did at the plate, where Swearngin made huge senior-year strides. She finished the season with a .567 average and a 1.489 OPS, thanks in part to six triples. She also drove in 44 runs and scored 33.
Honorable Mention: Laci Collins, Mountain Grove, Senior (15-6, 123.2 IP, 103 K, 2.47 ERA, 1.25 WHIP)
Honorable Mention: Kaitin Garrett, Plato, Sophomore (6-3, 61.1 IP, 81 K, 0.80 ERA, 0.75 WHIP/.574 AVG, 9 2B, 2 3B, 5 HR, 33 R, 31 RBI, 1.837 OPS)
O-Zone Player of the Year: Hallie Henderson, Purdy, Junior