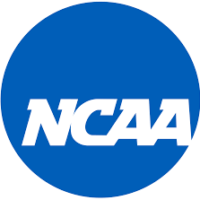 News of the NCAA's announcement (below) to keep fans away from its upcoming championships hit Springfield Wednesday.
First, only essential staff and family will be allowed inside Drury's O'Reilly Family Event Center for the Women's, NCAA-DII Midwest Region.  The Region is the first, three-rounds of the NCAA Tournament and takes place Friday, Saturday, and Monday.
Drury athletics told me: "the series of phone calls and decisions we have to make regarding the logistics for coverage, tickets, operations, and travel are in the works."
Central Missouri in Warrensburg, who is also hosting a Women's Regional this weekend, announcing on Twitter it has suspended ticket sales and is beginning the process of refunds.
Second, the die hard fans who follow the Lady Bears will have to stay home since the NCAA's release mentions the DI Championship Tournament; this does not impact this weekend's Hoops in the Heartland, Missouri Valley Tournament in Moline, IL.  Valley officials are also opening the upper deck of the arena so if fans want to spread out, they can.
Wednesday afternoon, NCAA President Mark Emmert reviewed advice from public health officials and the NCAA's COVID-19 Advisory Panel, and issued the following statement regarding March Madness:
"I have made the decision to conduct our upcoming championship events, including the Division I men's and women's basketball tournaments, with only essential staff and limited family attendance. While I understand how disappointing this is for all fans of our sports, my decision is based on the current understanding of how COVID-19 is progressing in the United States. This decision is in the best interest of public health, including that of coaches, administrators, fans and, most importantly, our student-athletes. We recognize the opportunity to compete in an NCAA national championship is an experience of a lifetime for the students and their families. Today, we will move forward and conduct championships consistent with the current information and will continue to monitor and make adjustments as needed."
Ozarks Sports Zone will update this story as information comes in.