It's never easy picking the best of the best, but that's what we attempt to do with our annual All-O-Zone teams. Soccer is no different, as the Ozarks has a number of talented players who deserve recognition.
With that said, here are my selections for the 2017 All O-Zone Girls' Soccer Team. I have a first team and a second team, with an added utility/reserve spot for each. Plenty of tough cuts to make among the 24 available spots!
Selections were based on a few criteria: staff observation during games, season stats, postseason accolades and feedback from area coaches.
Following in the steps of last year's team, we'll go with the offensive-minded but rarely seen in high school 3-4-3 formation to let our top girls do their thing. Do to a long list of deserving forwards, some forwards have been moved to the mid-field on this team as there are were many who were deserving of first team honors.
First Team
Forwards
Player of the Year: Brionna Halverson – Bolivar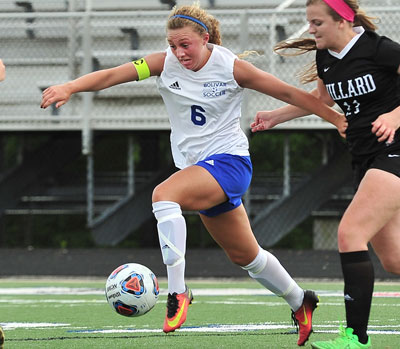 Stats: 54 goals, 14 assists, Class 3 – Region 3 Player of the Year, Class 3 First Team All-State
Addy Brow – Rolla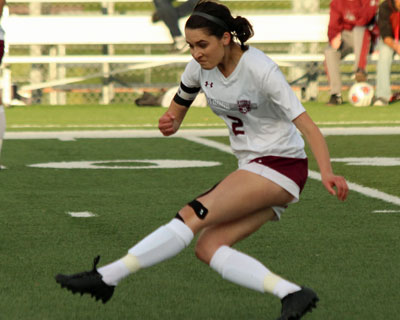 Stats: 20 goals, 12 assists, Ozark Conference Player of the Year, Class 3 Honorable Mention All-State
Emma Skornia – Catholic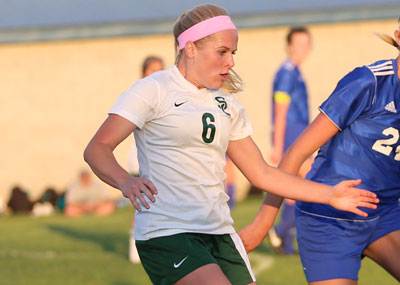 Stats: 23 goals, 16 assists, Class 2 – Region 3 Offensive Player of the Year, Class 2 Co-Offensive Player of the Year
Mid-Field
Chloe Cash – Nixa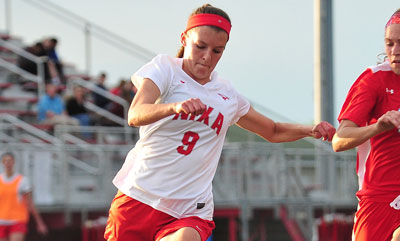 Stats: 10 goals, 13 Assists, Class 4 Honorable Mention All-State
Brinn Cooper – Catholic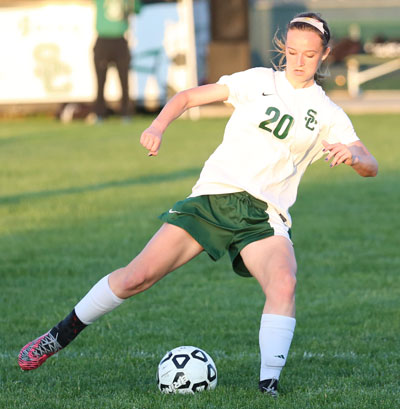 Stats: 18 goals, 5 assists, Class 2 First Team All-State
Jadyn Easley – Ozark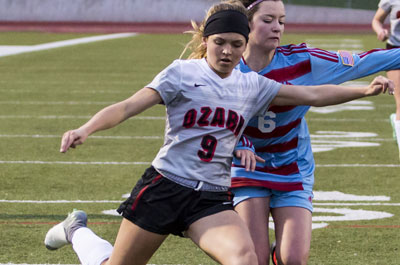 Stats: 30 goals, 20 assists, Class 4 Second Team All-State
Alyson Reinold – Kickapoo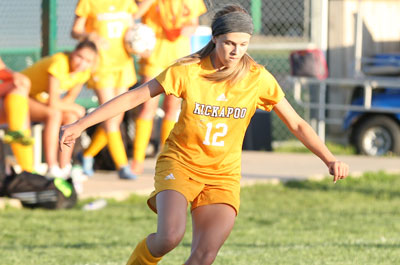 Stats: 28 goals, 18 assists, Class 4 – Region 3 Co-Offensive Player of the Year, Class 4 First Team All-State
Defender
Annalee Arbeitman – Kickapoo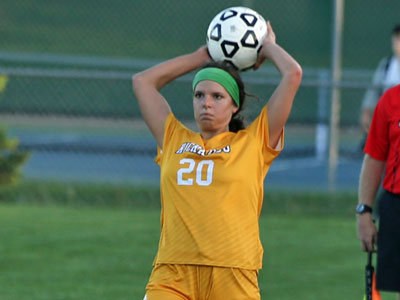 Stats: 4 goals, 2 assists, Class 4 – Region 3 Defensive Player of the Year, Class 4 First Team All-State
Lily Axtell – Ozark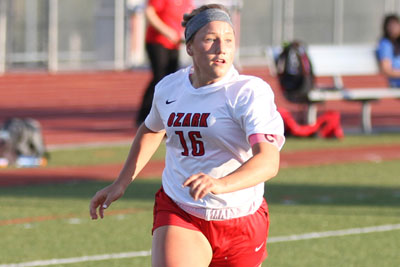 Stats: 7 goals, 5 assists
Michelle Kean – Rolla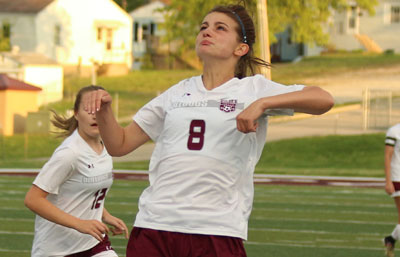 Honors: Ozark Conference Defensive Player of the Year
Keeper
Ari Acuff – Kickapoo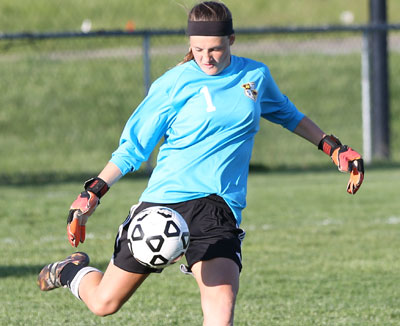 Stats: 15 shutouts, Class 4 – Region 3 & Ozark Conference Keeper of the Year, Class 4 Second Team All-State
Utility
Maya Davidson – Ozark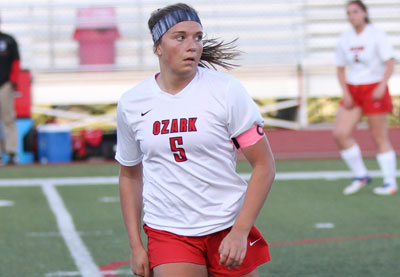 Stats: 16 goals, 14 assists, Class 4 Honorable Mention All-State
Second Team
Forward
Alex Johnson – Nixa (Stats: 30 Goals, 8 Assists, Class 4 Second Team All-State)
Sophia Nixon – Rogersville (Stats: 28 goals, 12 assists, Class 2 Honorable Mention All-State)
Lexi Wapelhorst – Lebanon (Stats: 29 goals, 22 assists)
Mid-Field
Brooke Briscoe – Glendale (Stats: 10 goals, 11 assists, Class 3 Second Team All-State)
Peyton McNabb – Catholic (Stats: 13 goals, 14 assists, Class 2 Second Team All-State)
Natalie Schulte – Camdenton (Stats: 29 goals, 17 assists)
Ashley Talley – Neosho (Stats: 31 goals, 18 assists)
Defender
Kaitlyn Knetzke – Catholic (Stats: 2 goals, 3 assists, Class 2 Second Team All-State)
Sarah Peterson – Bolivar (Stats: Class 3 – Region 3 Defender, Class 3 Second Team All-State)
Lily Simphaly-Ragsdale – Kickapoo (Stats: 10 goals, 3 assists)
Keeper
Joran Stout-Mitchell – Willard (Stats: First Team COC-Large Keeper of the Year)
Utility
Emily Jordan – Republic (Stats: 13 goals, 10 assists)