By Matt Turer — mturer@ky3.com
@MattTurer
Each week, OzarksSportsZone.com will release local spring softball power rankings. These rankings are through games played on April 4. With just one Class for spring softball, these rankings won't follow our usual dominance-by-class format.
1. Purdy (10-1)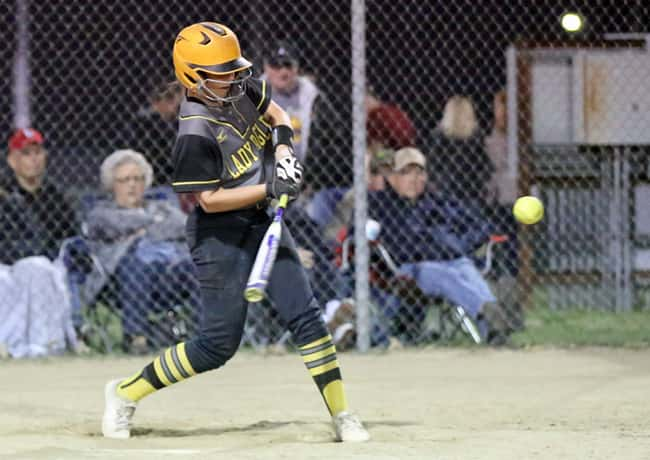 Purdy gets the slight early nod over Strafford. The Lady Eagles and Indians have only lost to each other, with Purdy winning Game 1, 6-2, and Strafford winning the rematch, 6-4. That rematch went down in the Mt. Vernon Tournament title game, and while that means Strafford has the most recent win, I'm leaning on what so far has been a slightly tougher schedule and more consistency from game-to-game from the Eagles. Purdy has outscored its opponents 121-11 so far, putting to rest any concerns that may have existed surrounding Hallie Henderson taking over full-time pitching duties with Brianna Keeler now gone. Purdy has a quality 8-2 win over Mt. Vernon (7-6) and has beat Southwest (7-3) by a combined 24-0 in two games.
2. Strafford (10-1)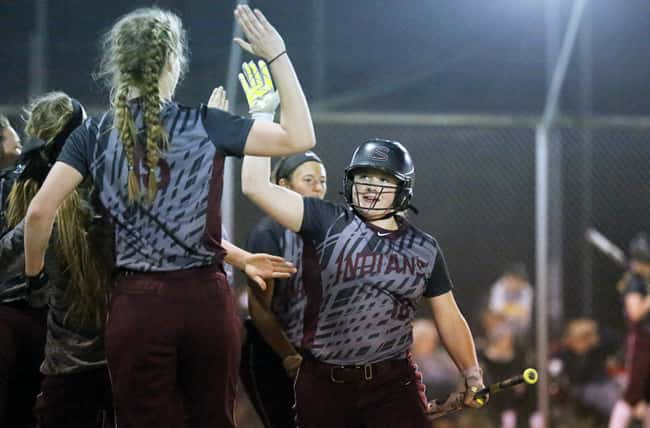 The Lady Indians won't be posting another undefeated regular season like we saw in Spring 2016, or like we just saw from Strafford girls basketball this winter, but head coach Dale Bean has already sad that that can be healthy going forward. Health is something Strafford has battled with a bit early on with a number of key players coming off that 33-0 girls basketball state championship season and jumping into softball with some heavy legs. That being said, if a tired Strafford team is going to start a season 11-1 and split two games with Purdy, that's scary. Hayley Frank has seen a huge early jump offensively, batting .528 with three triples, a homer and 14 RBI through 11 games after hitting .387 last season. Strafford also has Zoey Mullings (.419), Samantha Gott (.412) and Kayley Frank (.407) hitting over .400 and Hillcrest transfer Alissa Collette batting .522. Collette has been a revelation on the mound as well, starting the season 5-0 with a 0.85 ERA, 0.77 WHIP and striking out 30 in 24.2 innings. Ace Zoey Mullings is working towards getting back to her dominant sophomore numbers (19-1, 1.68 ERA), posting a 3.03 ERA and 1.20 WHIP in seven starts, so once she does that 1-2 Mullings-Collette punch is going to be tough to deal with.
3. Plato (2-2)
Rain has really limited Plato's early schedule. The Lady Eagles brought back nine starters from a team that fell a win short of the Final Four last season and are a big threat to make that same push this season. Plato's two losses do nothing to knock them off the No. 3 spot as both came against fall softball programs in Dora and Norwood, teams that combined for 31 wins in the fall. And while Plato lost to Dora, they also have a 4-2 win over the Falcons. Kaitlin Garrett pitched a no-hitter in that 4-2 win, striking out seven and walking a pair over seven innings.
4. Mountain Grove (8-0)
Mountain Grove finished as district runner-up to Plato last season and appears primed to challenge for that title this year. The Lady Panthers schedule is going to ramp up over the next couple weeks, so we'll get a good look at exactly what kind of potential we're looking at. A 2-1 win over Mansfield, a fall softball program that finished above .500, was certainly a good early sign, and that 8-0 record sure looks pretty. Grove is batting over .400 as a team and Dora move-ins Tommi (.455 BA, 3 2B, 8 SB) and Makenzie Gardner (.474 BA, 2 2B, 1 3B, 3 HR, 14 RBI, 7 SB) have been dangers at the plate, adding to what was an already good lineup. One of the more incredible early stats is Mountain Grove already has 50 team steals, with Tommi Gardner and Allison Calvillo (.480 BA) leading with eight. Laci Collins has been great on the mound early, starting all eight games and posting a 0.86 ERA and 0.90 WHIP, striking out 46 in 42 innings. Collins does have 10 unearned runs against, meaning Grove needs to tighten up a bit defensively.
5. Pierce City (7-3)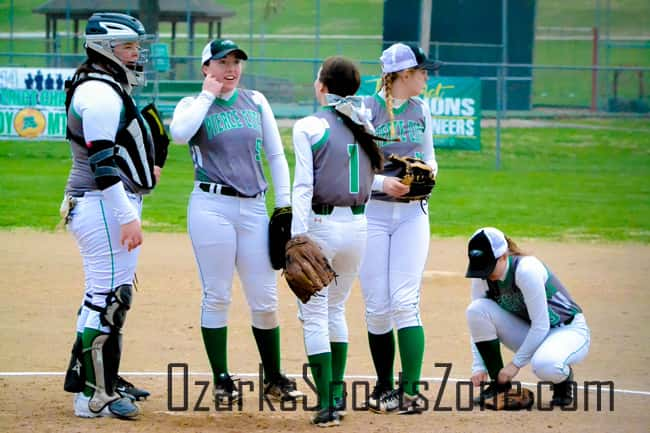 Pierce City has three quality wins early on over Mount Vernon (twice) and Southwest. But what makes PC intriguing is those three losses. The Lady Eagles fell 7-5 to Strafford, 6-1 to Purdy and 3-1 to Clever (7-2), proving, especially in the losses to Strafford and Purdy, that this team has a shot at getting past the two assumed area Final Four favorites.
6. Southwest (7-3)
The pitching and defensive dominance we saw from Southwest last year hasn't quite showed itself early this season, but let's give the Lady Trojans some time with four new starters. Southwest has dropped 11-0 and 13-0 games to Purdy and fell 8-1 to Pierce City, but a 10-0 win over Mt. Vernon on Tuesday, even if the Mountaineers don't seem to be the power they ended up being last season, is a good sign.
7. Clever (7-2)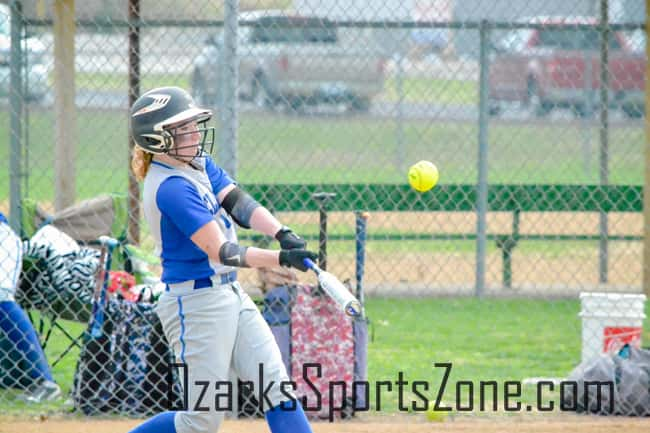 Offense and pitching has shown up for Clever over the first nine games, but chances at statement wins over Mount Vernon and Pierce City fell short. Despite the 13-3 loss to MV, Clever has been the more consistent team even with a weaker early schedule. Their 3-1 win over Pierce City on Tuesday shows the potential the Lady Jays have with Emily Mendenhall on the mound. Offensively, Clever has scored 12 or more runs in six games. They also have a quality win over Crane.
8. Mount Vernon (7-6)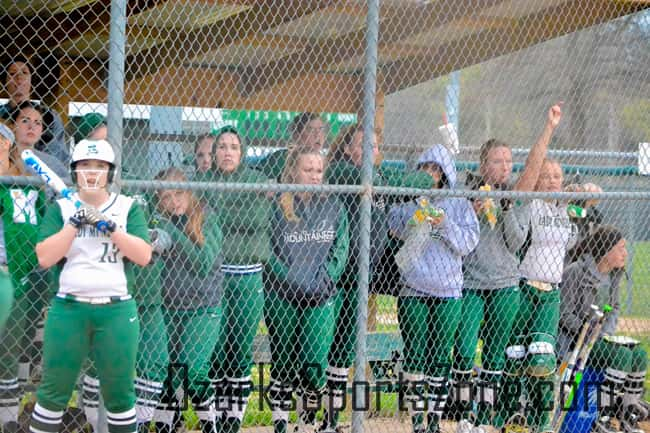 The defending state champs are searching for themselves a bit after losing four key starters from last season. Losses to Fair Grove, Pierce City (twice), Purdy and Southwest paint a pretty clear picture for early Power Rankings purposes, but most of those losses have been close, so the potential is there. A 13-3 win over Clever looks good. Pitching and defense have been a bit of an issue so far, but I'd expect the 5.6 runs per game they're currently allowing to trend downwards as this group continues to mesh.
9. Crane (5-1)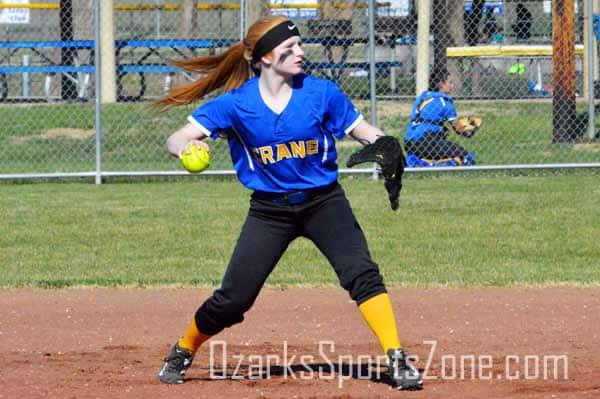 Crane brought back everyone from last season's 15-win team and is off to a nice start this year. The Lady Pirates should be favorites in their district but a 14-4 loss to Clever shows that trouble might exist outside of that district. This is an experienced team and a relatively young team led by sophomore Olivia Edwards, meaning they're trending up.
10. Fair Grove (7-3)
The Lady Eagles are in a tough spot sharing a district with Strafford and Plato, and we already have a pretty good idea of how things matchup with the Lady Indians, who already have wins of 8-0 and 12-0 over Fair Grove. However, the advantage of having only one Class for spring softball is I can rank teams in essentially a head-to-head format. Because of that, Fair Grove's wins over Sarcoxie and Mount Vernon carry weight. A win over a respectable Diamond team looks good too. There is a 7-2 loss to Liberal (5-2-1) to think about as well. This is an experienced team that brought back two seniors and four juniors from an 18-win team.
Keep an Eye On: Sarcoxie (5-3), Liberal (7-1-1), Eminence (4-0), Thayer (4-1), Lincoln (3-0)