By Jordan Burton
Springfield, MO – There's no such thing as perfect basketball, but for eight minutes Lebanon came pretty close to running Brendan Kelley's system perfectly.
The Lady Jackets scored the first 20 points of Tuesday's game with Willard en route to a dominating 67-29 win in the opening round of the Pink and White Lady Classic.
"In coaching we get used to looking for things that are going wrong and how to fix it, but in that first quarter you look at what we did right and that's exactly the way we want to play," said Kelley. "We've been working on getting to that point for years now – this is my fourth season at Lebanon – and I feel like this year it's all coming together. Our guards understand why we want to play that way and what we can get if we do play that way. It's amazing to see it all come together."
Lebanon led 27-4 at the end of the first quarter, with senior guard Kelsey Winfrey scoring 11 of her game-high 23 points in the first quarter. Classmate Jaiden Offutt added seven of her 15 points in the first frame. By halftime the lead had swelled to 43-11.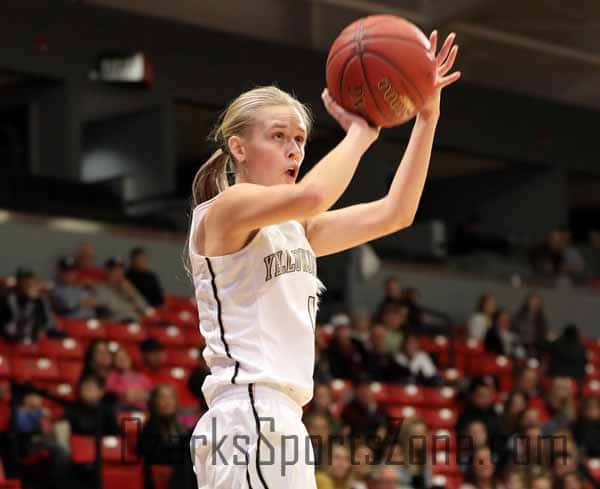 "They did an excellent job attacking us tonight," said Willard coach JJ Adamson. "We weren't able to do the things we needed to do to be successful against them. Give them a lot of credit, they played very well.
"Last year we gave them a tough game at their place. This year I felt like they moved the ball up the floor via the pass. Their staff has them believing if you do that and run the floor then you'll be rewarded with easy scoring opportunities and they're taking advantage of that."
Lebanon opened the season by winning the Fair Grove Tournament, picking up wins over state-ranked Clever and Rogersville. The Lady Jackets have taken the next step in building their program and Kelley credits not only Winfrey, but the ability of her teammates to elevate the level of their game as well.
"A couple of years ago if you scout us it seemed like we only had Kelsey Winfrey," said Kelley. "Now we're to the point where we can spread the ball around and have a few different guards that can shoot it a little bit and get to the rim. We even have some posts that can shoot it from the elbow and shortcorner. Having that helps spread out some of that workload and space the floor."
Up next for Lebanon is Class 2 No. 1 Skyline. The Lady Tigers have played in four straight Final Fours and won the Pink Division of the 2014 Pink and White Lady Classic. Skyline has mercy ruled all eight opponents this season.
"It's interesting matchup but it's also the thing as a coach that keeps you up at night," said Kelley. "You think you have a good gameplan and something that works and then you get out there and it doesn't happen. Coach Cheek does a tremendous job and I'm sure he will mix things up. When you've got a good team at a small school every time you see a Class 4 or Class 5 opponent it's a chance for you to show how good you are. They're going to come in ready to play."